If your business recognizes the importance of interacting with costumers through the convenience of their mobile devices you will love our business growth solutions.
Text Message Marketing Training

Creating a Text Message Marketing Campaign is becoming a very profitable marketing strategy for small businesses.
Many small business owners are aware that their customers are tied to their mobile phones, but many have not learned how    to take advantage of the mobile phenomenon. In the Perfect Text Message Marketing System You will learn how to create a text message marketing system that shows you step-by-step how to set up and run a successful SMS/Text Message Marketing Campaign.
In this training system you will learn the Complete 3-Step Process for crating the perfect text message marketing system. The training course consists of an Ebook, Training Videos, and Text Message Planning Work Sheets.
Text Message Ordering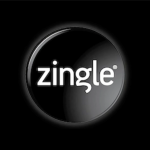 People hate to wait in lines. Now you can offer a solution that allows your busy customers to text in their order and simply walk in and pick up their order from your restaurant or coffee shop. Shouldn't your loyal customers be given VIP treatment! Read here to find out more about Zingle Text message ordering and why implementing a text ordering solution into your business can create happier clients that will not have to wait.
Begin your text messaging Today. Sign up now at www.zinglenow.com/signup. During checkout enter 102 as the Sales Agent ID number and once the order is confirmed email us at Fullest Extent Media and will contact you to help you create your branded message and a successful texting campaign for your business. For more information on how the Zingle text ordering system will reduce customer wait times and attract new customers, Call Lee at 813-658-8234 today or Contact us via email Zinglesales@fullestextentmedia.com to get more information.
QR Champ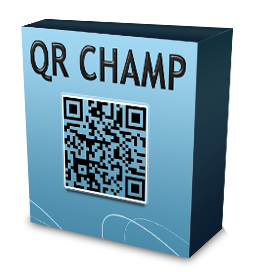 Big companies today are using the power of QR Codes as part of their marketing strategy. QR codes are embedded with data and information that can be immediately exposed with just one click of a mobile phone.  Businesses can use QR codes to promote coupons, special offers, and discounts. They can also use them to build a mobile list of subscribers. The possibilities are unlimited.
Although, QR codes are very becoming more popular today, there are still some businesses that are not aware of the powerful benefits of using QR codes. Since they don't know about the benefits, they're missing out on all of the potential business that this cutting-edge technology can produce.
QR CHAMP is a QR Code Marketing course and that provides QR code making software that does way more than the free ones fond online. I use it is my business and I am sure it will greatly benefit you as well. Click Here to Find Out more about QR Champ