Why I Do what I Do…
For as long as I could remember there has always been a desire to be a business owner. I've always dreamed about the idea of having my own business, and admired those in the community that decided to take their financial future into their own hands.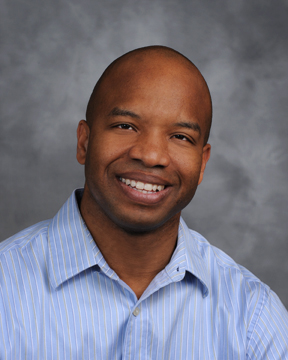 Business owners were also the people in the community that were respected and different from the rest because they extended themselves and accepted the challenge of starting a business while others would not.
Yet, at first I could not think of the the type of business that I wanted to start. I studied business management and continued to learn business principles, but never could decide on a model or industry I would enjoy working in long-term.
At the instruction of a college professor, I decided to look at my interests, hobbies, or passions to see what I enjoyed and have been involved with since I was a child. This exercise was to help me identify lifelong passions. And do you know what I remembered…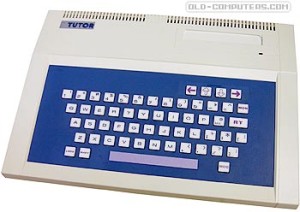 It was a day my grandma gave me a little used "Tommy Tutor" computer. It was not the fancy Apple that was on television, nor the commodore 64 that was in the schools. But this computer was mine and it started a lifelong love of computers and technology.
I became fascinated by computers and sought to learn as much as I could about them, mainly for fun and entertainment. Later after joining the military, I began to notice the expansion of computers and the internet throughout the world. I was able to see how the Army used the internet to become more efficient.
After leaving the military, I became a Jr. High teacher and incorporated the internet into the classroom and saw how it engaged and intrigued even the most distracted middle school students, it got them interested in learning.
Finally in 2005, I had the "aha" moment that the internet was going to forever change the way business will be done! That is when I decided that I could share the knowledge of the internet gained through my experiences, and mix in business principles to help small businesses extend their marketing operations. I realized that business, even small businesses, could create a powerful internet presence and effectively position themselves to compete with major companies while becoming the "go to" leader in their local markets.
Now that the internet is available on computers, phones, tablets and other mobile devices we use everyday, I knew I had found the perfect business for me.
So in 2010 I started, Fullest Extent Media an online and mobile marketing company that helps small businesses make profitable connections with prospects and customers through websites, video, email, and online products to take their business to the Fullest Extent.
To find out how we can grow your business or start-up using the Internet, Mobile, Social Media, and Video Strategies look at our services page or give us a call at 888-674-9407.